Volunteering for a year on the farm
Do you want to live for a year and practice with the Plum Village community?
Are you interested in organic farming?
If so, you can combine the two!
The internship is one year long and would start approximately at the beginning of October 2023 with Plum Village's annual Rains Retreat. Applications open at the beginning of May 2024. Exact dates for the start of the program will be confirmed if your application is successful. The first three months of the internship will be our annual Rains Retreat, which is a period especially dedicated mindfulness practice and community living.
Our work includes a wide variety of tasks. The main duties of the farm include planning, seeding, bed preparation, transplanting, weeding, harvesting, machine maintenance and mowing. During the year we will also get the chance to host children's groups on the farm and to facilitate groups of adults visiting the farm to work.
We endeavor to apply the principles of mindful working on the farm, nourishing seeds of joy and happiness, building siblinghood and transforming suffering. We use the breath to anchor ourselves in the present moment, stopping to listen to the bell at times throughout the day and having regular team sharing. Each session normally begins with a 5-minute sitting meditation and a brief group check-in.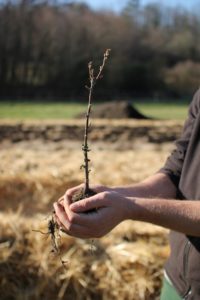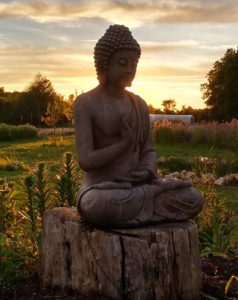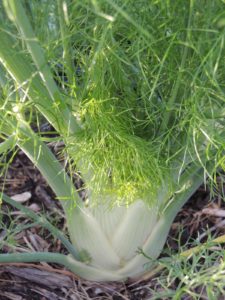 A standard day on the Happy Farm
5.15 am Wake Up
6.00 am Sitting Meditation
7.00 am Breakfast
9.00 am Mindful farming
12.30 pm Lunch
3.00 pm Mindful farming
6.00 pm Dinner
8.00 pm Sitting Meditation
Besides working on the farm, we take part in many of the regular hamlet activities such as morning and evening sitting meditation, community meals and days of mindfulness. Two days a week are communal days of mindfulness with the whole Plum Village sangha and one day a week is "Lazy day"—time to rest and do nothing.
Accommodation will be in shared rooms where we get to practice with the joys and difficulties of community life. Our experience is that living communally in this way leads to great friendships and accelerated spiritual growth. During the summer months we all camp to make space for the many short term guests who come for the big retreats.
Our work and practice is supported by living and working within a monastery setting. We have regular contact with monastics and lay practitioners and we contribute to as well as greatly benefit from the practice energy present here. We are invited to support this practice energy by living in accordance with the Five Mindfulness Trainings and by attending the schedule.
What will it bring me?
Working on the Happy Farm for a year you will learn about the issues surrounding food production, organic methods, and you will learn how to grow your own food. We will also provide training in mindfulness practice and how to facilitate the basic Plum Village practices.
A year working on the farm in Plum Village offers many invaluable benefits including increased self-awareness, deeper joy, increased confidence and a better ability to take care of suffering— that of yourself as well as those you love. Many have shared that their year on the farm made a deep impact on their life and that it was a life-changing experience.
Things to Consider
The needs of the farm are constant and extensive so applicants need to enjoy robust physical, emotional and psychological health. The work can be tiring and often hard, requiring stamina and commitment. Working on the farm is very different to regular retreats in Plum Village. Although rewarding, it requires more physical work, time and flexibility.
We hope that over time volunteers can take responsibility and make informed decisions on the farm. However in the early months we ask that volunteers be willing to expand their knowledge by receiving instruction and feedback in order to fully understand our way of working in the monastery. We endeavor to farm in a way that leads to less suffering than commercial methods. On rare occasions however we may use organic pesticides or herbicides to protect our crops.
What the Happy Farm needs
As a Happy Farmer you:
have some experience in vegetable growing
are able to do strenuous outdoor physical work
are willing and enthusiastic to learn new ideas, methods and approaches
are able to commit to one year in Plum Village
have enthusiasm and passion about organic farming
want to deepen your practice of mindfulness
are able to work well both in a team and independently
are interested in experiencing life in a community
are happy to live a simple life (e.g. sharing bathrooms, willing to camp)
able to respect both the farming and monastery schedule
able to speak English fluently
are familiar with Plum Village mindfulness practice and have attended at least one retreat in the Plum Village tradition.
Volunteering on the Happy Farm is not the same as being on a retreat. We have a responsibility, and that means that we may have to work outside the usual hours for special needs of the farm. Each Happy Farmer will have times responsible for watering the plants, which requires being on the field on the days off. Happy Farmers must be physically and emotionally able to work the agreed times. While all of us have issues that we heal by staying in the mindfulness practice environment and working in a supportive team with the earth, all Happy Farm interns must be capable of taking on the responsibilities of working the vegetable garden.
If you regularly need time to process emotional or psychological stuff the Happy Farm team is not for you. Instead you should register as a regular guest and request to stay for whatever period you feel you need to heal. You are welcome to come to the Happy Farm during sessions of service meditation while following the looser programme for guests instead of taking on more responsibility than helps you.
By taking this position, you are committing to a full year with us. Arrange your life accordingly.
If this applies to you, we look forward to receiving your application. See below.
Please note:
All successful applicants must have their own health insurance before coming. Visa applications and travel arrangements are the responsibility of the volunteer. Please make sure you apply early enough for a visa if you need one to start the Rains Retreat in October 2023.
How to apply
To make a formal application for the next Happy Farm year please send us:
A letter of aspiration outlining why you want to live and practice in Plum Village for a year and specifically what inspires you to work at the Happy Farm.
Details of your experience with the Plum Village community or any relevant experience you may have of living in community or practicing in other traditions.
Details of your experience with organic farming/gardening
A simple CV / Résumé with a photo of you.
A summary of any relevant past or present health issues, physical and mental health.
Details of language skills
Volunteers are asked to make a financial contribution of at least €2700 for the Rains Retreat.
Email your application to: happyfarm@plumvillage.org
The deadline for applications is June 15th 2023. Applications do not open until 1st May 2023.
Selected applicants will have an online interview at the end of June.
If your application is successful you will be invited to come to Plum Village for the start of the Rains Retreat in September. Please note that full acceptance onto the farm team will only be given once it is clear that the applicant can live in harmony with the community, follow the daily schedule and work well within the farm team at the end of the Rains Retreat in January 2024.